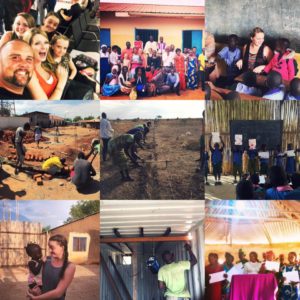 Birthing Hope International, South Sudan
Our vision can be summarized by saying that God has commissioned us to be a part of: Restoring, Equipping, Empowering His people through Christ centered relationships and unifying works. We are focused on intentional, relational discipleship that sees people restored in relationship with their creator, equipped to be obedient disciples of Jesus & empowered to go out and fulfill their God given purpose for His glory.
What we do is both spiritual and practical; we labor knowing that God's intent is a whole work of redemption and reconciliation for man & woman, concerning all of their relationships, as well as their physical environment.
We firmly believe that Africa can and will see transformation through strategic love and the empowerment of God's people to BE His Church wherever they are called to be!
Below you will find descriptions of the 2017/2018 outreach projects we will be working on, and some of the financial needs for the ministry. We hope you enjoy sharing in these, praying along with us, and partnering with us in those areas you feel led.
Equipping Communities (Weekly gatherings, held in 3 month blocks)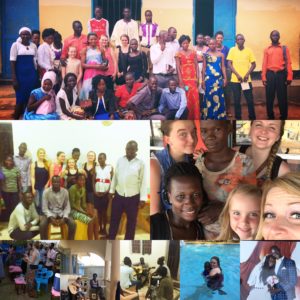 * Worship Community: Weekly gathering of young adults who are already serving, or want to serve the Lord through music ministry. This group is focused on cultivating a community of young people who will be Romans 12:1 worshipers wherever God plants them. Along with small group discipleship, prayer & worship, we work to practically strengthen their vocal and other musical abilities.  Needs: $600 for the shipment of our new piano & some other teaching resources.
* Women's Health Education (W.H.Ed.): Weekly gatherings for women who want to learn more about women's health. The goal is to cultivate a Christ-centered community, and provide health education that will equip and empower women in their role as caregivers. This year we will be focused on teaching basic health evaluation skills.            Needs: $1,200 for the purchase of basic medical tools such as thermometers, stethoscopes, pin-on watches, cleaning brushes & pinard fetal stethoscopes.
* Leadership Training: Weekly gatherings for the current and upcoming leaders of Divine Mission Church in Munuki. The goal of this community group is to assist Pastor Abraham in his desire to further develop a strong leadership team. We will be covering subjects such as: What is a disciple? The heart of a disciple maker, How to study the Bible, The Great Commission, Understanding the Old Testament, etc… in an interactive group setting. This will be similar to our Gateway Discovery Bible groups, but focused on equipping leaders to be disciples who make disciples.
Primary School Outreach: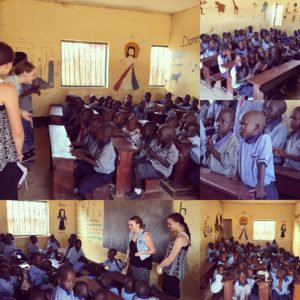 This is a weekly outreach to Munuki Primary School, led by Nayana and Sarah. They use art and music to enrich, encourage, and share God's love with children in grades 1 through 3.  Needs: We are in need of art supplies! If you would like to assist with purchasing the items needed for this outreach, please send us an email and we will send you our supply list! birthinghopeinfo@gmail.com
Farming God's Way: (F.G.W. also known as "Foundations for Farming")

FGW is a discipleship and agricultural tool which works to see people restored, equipped and empowered to be all that God has created them to be. You can read more about FGW here: www.farming-gods-way.org  We have been using this tool to share to Gospel with and disciple people among the Mundari tribe, in a rural area outside of South Sudan's capital city. 
Church Construction Assistance: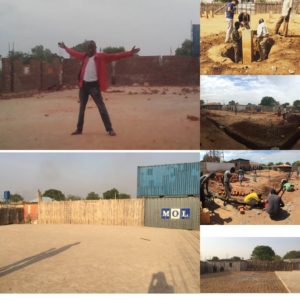 Divine Mission Church had been saving and planning to build a new church building, because their current building (15+ years old & built from mud bricks) is too small for weekly gatherings, and any further growth. The piers for the new foundation were set, but in January 2016 it was revealed that these were not adequate enough to continue the building. We are providing continued assistance in coordinating with leaders and building committee members to see the church construction completed. We are now at the half-way point. The picture above shows their faithful progression in this work. Our goal has been to assist wherever we can (with skill, knowledge and our own muscle power) because, we know this new building will mean more people being restored, equipped and empowered through the local church! Needs: Financial gifts big or small are appreciated! Those who would like to sow into seeing the church building completed, please Contact us for more specific info. 
Clean Water Filtration Systems:

We plan to install a water filter system for Divine Mission's Primary School this year. Clean water is a life changing gift, and we are happy about the opportunity to provide it for over 700 children a day! 
Needs: Approx. $1,500 to assist with the installation of a large, 2 tank water filtering system at the school.
Vocational Training: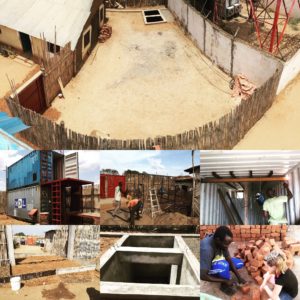 We are currently working on our ministry base relocation; training men while we work to complete its construction. We still need approximately $10,000 to complete this project. We have several other ideas in the planning phase for vocational training this year, dependent upon fundraising results this summer. We will be hosting small group instruction for people who have an interest in learning various woodworking and building trades. Our goal is to pair skills training with discipleship; giving people an opportunity to build on their current skills/knowledge and practice values like quality workmanship, timeliness and integrity. 
Needs: $10,000 to complete our ministry base. This includes on the job training for a small group of men/women in our community. Contact us for more specific information.